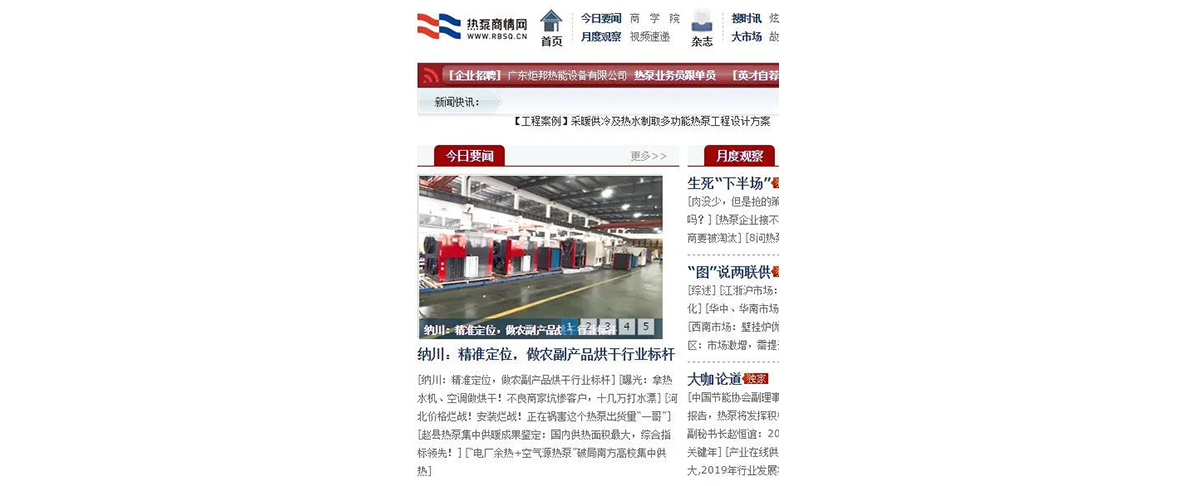 On September 23, 2020, Heat Pump Business News conducted an interview with Mr. Liu Hongcheng, general manager of Zhejiang Nachuan New Energy Technology Co., Ltd., and general manager Liu Hongcheng answered questions raised by reporters and analyzed the current situation of the industry.It also described the future development positioning of Zhejiang Nachuan New Energy Technology Co., Ltd.(The following content is reproduced from the heat pump business network)
Nachuan: Precise positioning, to be a benchmark in the drying industry of agricultural and sideline products
Release date: 2020/9/23 16:48:59
Under the policy guidance of coal to clean energy and the impact of the epidemic, people are paying more and more attention to food safety. Energy-saving, environmentally friendly, safe and intelligent air source heat pump drying has been favored by the market, and the future market prospects are broad.
However, drying is different from hot water and heating. In addition to the product itself and system design, the drying process is also very important. It is not easy for dealers to do well. Our journal recently interviewed Liu Hongcheng, general manager of Zhejiang Nachuan New Energy Technology Co., Ltd.,
Come and listen to his views on the heat pump drying market and the company's development plan!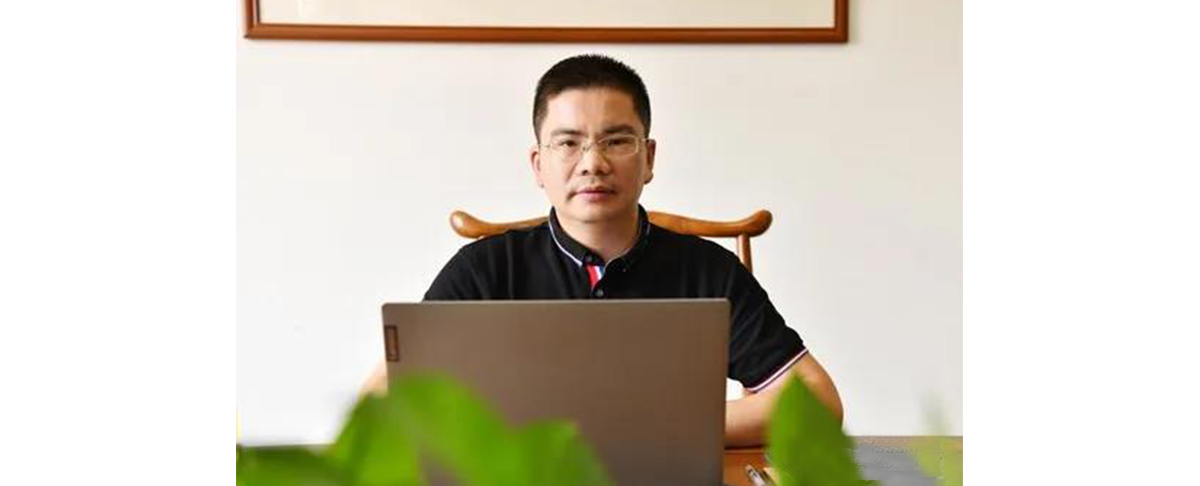 (General Manager Liu Hongcheng)
Sink down to lay the foundation and do a good job in market positioning
  Question: The current market for heat pump drying is not as hot as hot water and heating, and the market share is also small, but the market has maintained steady growth. What do you think is the reason? What are the factors restricting the rapid development of heat pump drying? solve?
  Answer: The development of any new thing is a process from germination, development to maturity. As an emerging market, heat pump drying is naturally the same. The market for heat pump drying is very large. It is still in the early stage of development and needs time to cultivate, but It won't be long.
  Heat pump drying is not only a drying host product, but also a set of integrated solutions. If you don't understand the application, no one wants to send the host for free; although heat pump drying is one of the three major applications of heat pump products, no matter from the market , Both the product side and the application side are very different from heat pump heating and heat pump hot water. In recent years, large and small heat pump companies have started drying projects, but due to the lack of professional product technology and system design, especially the lack of drying technology, many of the company's drying projects have been abandoned halfway or survived in name.
  In order to solve these problems, it is essential to do well in these points: first, you must settle down, concentrate on, and lay a good foundation. The idea of ​​drying quickly through heat pumps is not realistic; secondly, don't The heat pump drying is conflated with heat pump heating and hot water. Heat pump drying is a very professional technical activity; in the end, it is the key to not be greedy for everything, and do a good job in market positioning.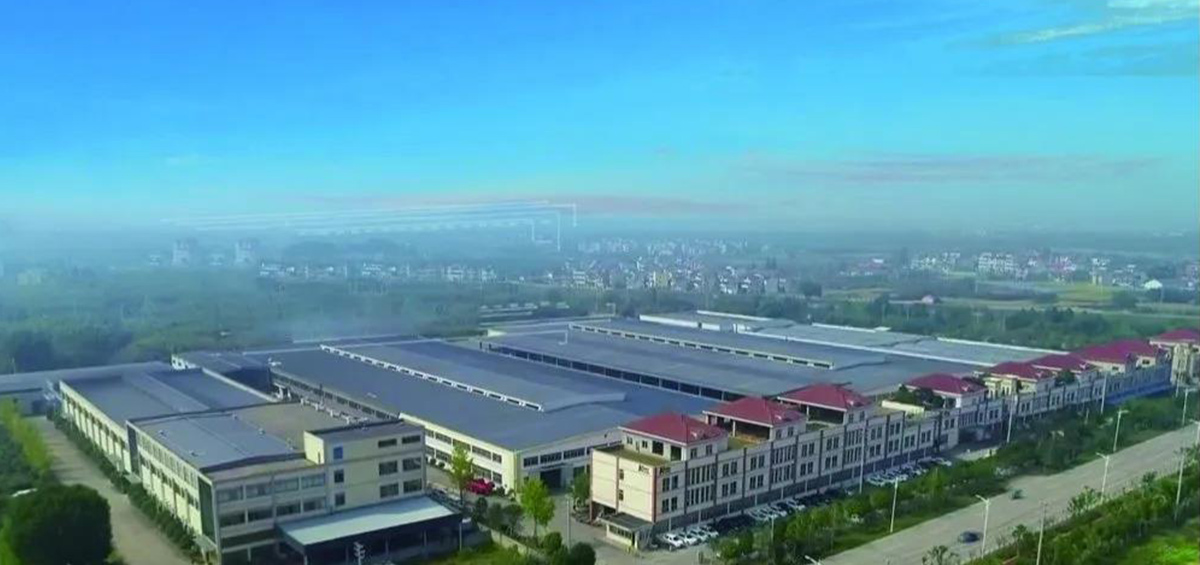 (Overview of Zhejiang Nachuan New Energy Technology Co., Ltd.)
Dealer development takes three steps, brand chooses to achieve "four look"
  Question: In recent years, many distributors have seen the market prospects of heat pump drying and have joined the drying field. Do you think that for distributors, what preparations need to be made for heat pump drying? What are the conditions?
  Answer: For dealers, now is indeed a good time for industrial transformation or upgrading, but to do a good job drying this sector, these three steps are very important: First, choose a company with brand reputation, financial strength, To cooperate with drying equipment manufacturers with technical strength, manufacturers must not only understand product technology, but also have the integrated service capabilities of drying system design, selection, drying process, and debugging;
  Second, under the guidance and training of equipment manufacturers, build your own drying technology and application team, installation, commissioning, and after-sales service team;
  Third, find one's own market advantage, choose a market segment to intensively cultivate, do quality projects, and take the road of branding.
  Question: Choosing the right products and choosing a good brand is very important for dealers, especially the support of enterprises to dealers, such as training, technical and after-sales support, etc. How does your company do? Dealers are looking for cooperation Do you have any warnings or suggestions when branding?
  Answer: When looking for a cooperative brand, dealers should have four things to look at: First, see if there is manufacturing strength, workshop-style factories cannot be selected, and there will be a lot of trouble later; second, see if there is a product testing laboratory, and the equipment cannot be used without testing; Thirdly, see if there is an application engineer who understands the drying process, and it is useless to have equipment without understanding the drying process; fourthly, see if there are successful cases.
(Heat pump assembly workshop)
System integrator, providing one-stop, babysitting service
  Question: Nachuan can be described as an upstart in the industry. Why did you choose to enter the drying field? What are the current product systems? What are the main applications? Are there some sample cases? What do you think is Nachuan's advantage?
  Answer: Nachuan's parent company is Zhejiang Kaidi Refrigeration Equipment Co., Ltd. After more than 20 years of development, it has become a well-known enterprise in the refrigeration and refrigeration industry with distributors all over the country. Most of these refrigeration and refrigeration distributors have heat pump drying Project needs, so there is a very good market foundation. At the same time, we have a very strong manufacturing strength, and all the sheet metal, two devices, copper pipes, spraying, etc. are all independently matched, so that we have very good product quality and cost control capabilities.
  Nachuan has excellent and experienced application talents in the industry such as drying process and system design, not only making equipment, but also a system integrator. Nachuan is not only a drying equipment, but also a system integration service provider. For my dealer, as long as there is a drying project, you are only responsible for receiving the order, and other such as selection, design, technology, debugging, etc. are all assisted by Nachuan to achieve one-stop, nanny service.
  Another core selling point of Nachuan is "cloud" drying. Using big data, it can be remotely controlled on the PC and mobile terminals at the same time, which truly realizes query, operation, and fault prediction at will, making drying more time-saving, labor-saving, Worry-free.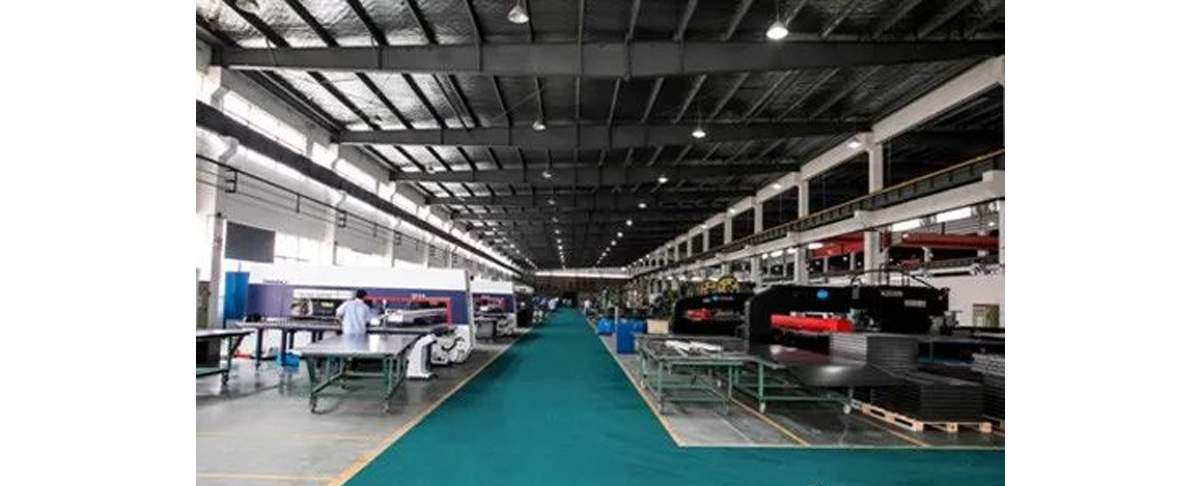 (Sheet metal processing workshop)
Improve channels and become an industry benchmark for drying agricultural and sideline products
  Question: At present, the trend of heat pump drying segmentation is becoming more and more obvious, such as customized models of specific products such as sludge, pepper, tobacco, honeysuckle. What do you think is the reason for this trend? Does your company have corresponding countermeasures?
  Answer: Due to the diversity and complexity of the drying process for different materials, any market segment is a profession and a sea. Market segmentation is of positive significance for the heat pump drying industry. It will help make the heat pump drying projects more and more high-quality, and will also make the industry more mature. Our goal is clear, to be an industry benchmark for heat pump drying of agricultural and sideline products.
  Question: What is your company's development plan for 2020? Including products, technology, marketing, promotion, etc.
  A: Our first task this year is to improve dealer channels and create more high-quality model projects to lay a solid foundation for next year. In terms of products and technologies, we will increase investment, such as the development of frequency conversion technology and energy-efficient machines; such as the use of big data, deep cooperation on cloud platforms, and so on. Of course, we will also make more appearances in industry organizations, media, and various exhibitions to introduce our company, products and services to more friends.
  The heat pump drying industry is a hot market in the "post-coal-to-electricity" era. It conforms to the general trend of energy conservation and environmental protection, and is in line with national policy guidance. There is a huge room for development, but it must be quality, service, reputation and brand. I am a long-distance running enthusiast. Everyone who has experienced a marathon understands a truth. Long and long runs are the last word. Practical work, positive attitude, and strong beliefs will meet the heat pump drying industry. Opportunities and challenges, I firmly believe that the heat pump drying industry is bound to do a lot.